January 2023
Inside the Newsletter:
2023 Intern Company Selection | Minnesota Materials Exchange | Water Website Visits | Wastewater Loading
Apply for Your 2023 MnTAP Intern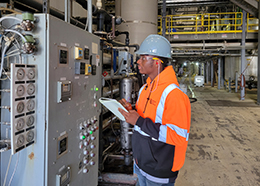 Just in case you may have missed it, this is it – Only 3 weeks left before we select companies for the 2023 MnTAP Intern Program! Don't miss your opportunity to add an extra person to resolve those stubborn waste, water or energy utilization challenges in your facility that you just have no time to tackle.
Apply for a 2023 MnTAP Intern TODAY!
So, before you do anything else today, Apply Now for a 2023 MnTAP Intern at YOUR facility. Even if you are not certain about the project you would like to do, MnTAP can work with you to develop a great opportunity for your site. The important part is to start the process NOW!
Now is the Time to Apply for YOUR 2023 Intern!
The MnTAP intern program pairs manufacturing, food processing, hospitality and other facilities in Minnesota with a college student who researches and recommends water conservation, energy efficiency and pollution prevention solutions. MnTAP interns have helped identify opportunities that save participating companies millions of dollars annually.
If your company could use another set of eyes to achieve similar results, now is the time to start thinking about developing a project for the summer of 2023. We anticipate supporting up to 15-18 projects that could focus on water conservation, energy efficiency, paint efficiency, solid waste, and pollution prevention.
Applications are currently being accepted and will be reviewed upon receipt. Companies will be contacted by MnTAP technical staff within two weeks for additional project development and scoping. Although applications are accepted through the end of January 2023, some exceptions can be made, but call now.
For more information about the intern program or the application process, visit the MnTAP Intern Program webpages for Businesses. Use the Apply link to the Intern Company Application.
For More Information, Contact
Matt Domski – Intern Program Manager
612-624-5119 or 800-247-0015
mdomski@umn.edu
Minnesota Materials Exchange: An Upgrade to a Popular Business Reuse Network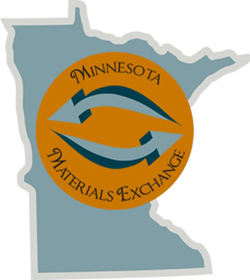 Recovery and reuse can save money and reduce waste. Consider whether items you no longer need or want can be reused by listing it on the Minnesota Materials Exchange (MME) where another facility may be able to find exactly what they are looking for. The Minnesota Materials Exchange is a website that links businesses and organizations that have reusable goods they no longer need to others who can use them. This no-cost reuse network helps prevent usable materials from becoming waste and saves users money. The exchange is open to Minnesota non-profits, institutions, and businesses, including the commercial and manufacturing sectors. 
MnTAP is pleased to announce that a new and improved Minnesota Materials Exchange is here! This update provides much-needed functionality, design and is more user-friendly.

Highlights include:
Easy-to-scroll mobile interface

Block tiles to display pictures of items

Improved location management

Improved search and filter options

Bold new design and color scheme
The Minnesota Materials Exchange is a win-win program that helps keep usable items out of landfills and saving entities money. A listing entity may benefit when Items can be cleared from warehouses or storage facilities, which frees up space and reduces clutter. A customer may benefit when they receive usable items for their facility at low or no cost.  Items are generally posted or searched by category.  Successful exchanges in the past year have included cleaning aerosols, coil and duct spray bottles, filters, pencils, scrap air hose, and a printer. 
Economic savings can be achieved by reuse by avoiding the purchase of new products. Environmental sustainability is achieved because the material is kept out of the landfill, and new materials are not extracted for replacement products. Reuse helps keep materials in circulation, products we have today are not lost or discarded. At some point everything will reach its end of life, but it may surprise you how long things can last with a little TLC.
If you are looking to find items consider requestiong items on the MME website.  If you want to reclaim space in your facility consider listing items on the MME website. There are 18 items posted, ranging from motors to hand sanitizer, toner to DVD cases and a Super8 Projector. MME is free for users.
For more information contact:
Jon Schroeder – Sustainable Materials Management Specialist
(612) 624-6456
jschro@umn.edu
Water Tops MnTAP Website Visits in 2022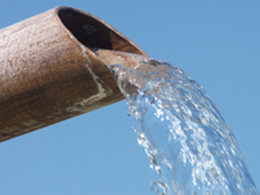 With drought conditions lingering across Minnesota, information on water use and conservation topics on the MnTAP website received much attention.  Paying attention to industrial water use not only helps conserve a critical natural resource but can also help businesses reduce costs from water purchases, treatment costs, energy costs, and  wastewater disposal charges. The information on the following MnTAP website pages garnered thousands of page views and may have relevance to additional businesses.
Manufacturing pulp and paper requires a substantial amount of water. Water reuse can be a mechanism where a mill can minimize both the need for incoming make-up freshwater and the release of effluent. In order to maintain closed water circuits, the mill must evaluate the concentrations of non-process elements that can accumulate within the facility.
MnTAP continues our focus on industrial water conservation in 2023. With water outreach in the Metro area through the MnTAP Intern projects sponsored by a grant from Metropolitan Council to industrial water conservation at industrial facilities outside the metro in collaboration with Minnesota Rural Water Association with funding from the Minnesota Environment and Natural Resources Trust Fund as recommended by the Legislative-Citizen Commission on Minnesota Resources (LCCMR).
The resources on this site target the special needs of the healthcare sector as it relates to water use. Healthcare facilities can be among the highest water users in any water district. The way water is used in healthcare facilities can be highly varied from traditionally domestic uses to infrastructure that resembles large scale industrial processes.
Resources include:
Water regulations in healthcare facilities

Water Pollution from Pharmaceuticals, Personal Care Products, and Chemicals

Water Conservation Strategies for Healthcare
To learn more about how your facility may be able to reduce water use and save money contact:
Gabrielle Martin – Associate Engineer
612-624-0206
gamartin@umn.edu
Laura Sevcik – Pollution Prevention Specialist
612-624-8192
lsevcik@umn.edu

Wastewater Loading Top Newsletter Articles from 2022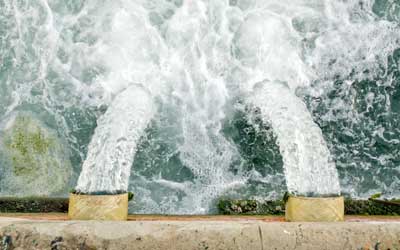 The wastewater fees of most publicly owned water treatment plants around the state are based on the amount of waste in the discharged water, otherwise known as the strength of the water measured as BOD or TSS. 
High BOD and TSS strength numbers really mean your site could be losing raw materials, process chemicals or product to the drain.  So, in addition to reduced sewer charges, a site may be able to realize far more savings from fewer purchased materials and increased production output by paying closer attention to what gets to the drain and taking action to prevent it.
MnTAP recently completed an Industrial Nutrient Reduction project with funding from the Minnesota Environment and Natural Resources Trust Fund as recommended by the Legislative-Citizen Commission on Minnesota Resources (LCCMR). Through this project MnTAP has demonstrated that source reduction assistance can improve a wastewater facility's ability to meet effluent targets while enhancing business operations through expanded capacity, improved quality and reduced cost. 
A webinar, created as part of this project, showcased the work of Minnesota Businesses and wastewater treatment operations to decrease nitrogen and phosphorus load to local POTWs. Nutrients such as Nitrogen and Phosphorous can have negative effects on our water resources, but there is not one, simple solution to prevent or remove these nutrients. Both the businesses that feed wastewater facilities and the facilities themselves have a role to play in preventing the negative effects of these nutrients.
During this webinar, speakers:
Showcased nutrient management challenges faced by both wastewater plant & pond operators, as well as businesses that discharge to them

Highlighted successes that have resulted from source reduction of nutrient loading

Discussed the value in working collaboratively on minimizing nutrient loading
To learn how your facility may be able to contain costs by minimizing wastewater nutrient load, contact:
Matt Domski – Intern Program Manager
612-624-5119
mdomski@umn.edu
Daniel Chang – Associate Engineer
612-624-0808
dwchang@umn.edu