About the Minnesota Technical Assistance Program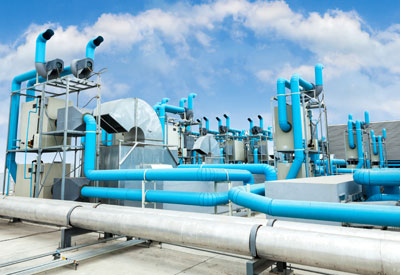 The Minnesota Technical Assistance Program (MnTAP) is an outreach program at the University of Minnesota that helps Minnesota businesses develop and implement industry-tailored solutions that prevent pollution at the source, maximize efficient use of resources, and reduce energy use and costs to improve public health and the environment.

MnTAP staff members provide no-cost, confidential, industry-tailored technical assistance. By reducing waste and increasing efficiency, you can save on disposal and raw material costs and decrease regulatory compliance burdens. You also will create healthier and safer working conditions for your employees.

Established in 1984, MnTAP is funded in part by a pass-through grant from the Minnesota Pollution Control Agency's Resource Management and Assistance Division to the University of Minnesota School of Public Health, Division of Environmental Health Sciences. Other grants come from partners including Minnesota Department of Commerce, Division of Energy Resources, Metropolitan Council, counties and other local units of government, EPA Region 5, and energy utilities. As part of the University, MnTAP has no regulatory responsibilities or obligations.
Celebrating 35 years of Pollution Prevention in 2019!
Narrative from William Toscano, Ph.D., EnHS, SPH
MnTAP's Service Map
The following map shows where MnTAP conducted assistance in 2011. Blue pins represent site visits, red represents intern projects, and green represents teams.
See 30 Years of MnTAP's Accomplishments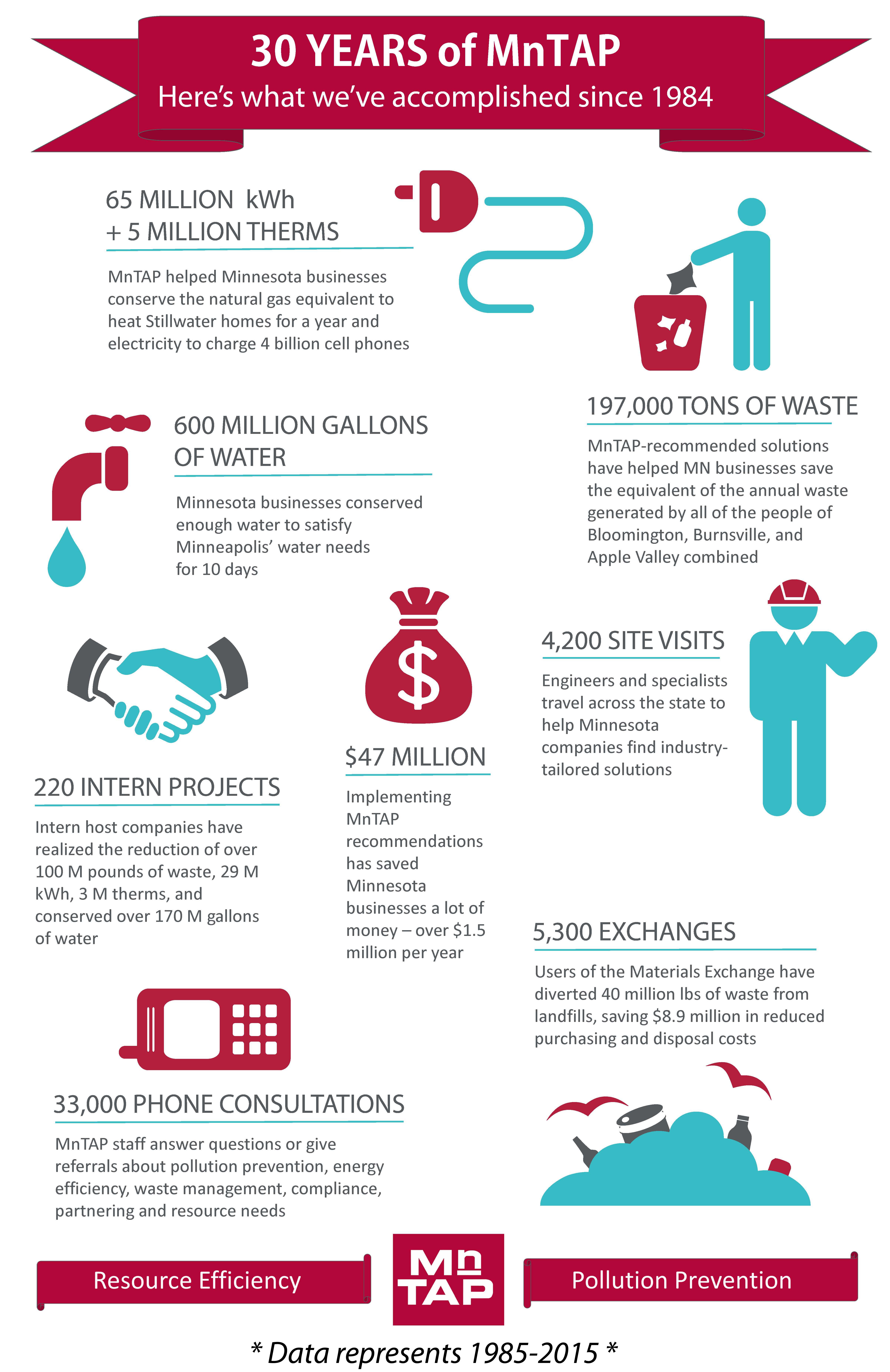 IMPACT
Each year, MnTAP publishes an Environmental Benefits Report, which highlights special projects and the organization's overall achievements. This report is submitted to the MPCA.
Read IMPACT