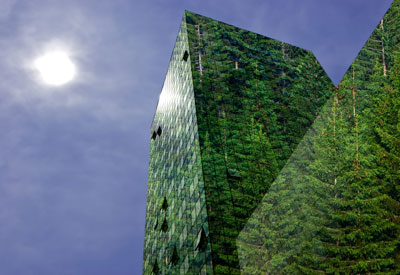 MnTAP can guide your facility through the process for pollution prevention planning, and identifying P2 opportunities to evaluate with your . We can assist in your facility's project planning for expansions, relocations, new product lines and process upgrades in terms of making more efficient use of raw materials and generating less waste. MnTAP staff members can help you set goals, plan projects, and implement changes in your facility that increase efficiency and reduce waste and energy.
Are you implementing environmental management systems or energy monitoring systems into your facility? MnTAP can help you determine what information to collect and how to use the data stemming from that system.
What to Expect
When you are thinking about making changes or beginning new projects in your facility, contact MnTAP. We can help you set goals for what you want accomplished and provide resources to begin the planning. We can help you evaluate environmentally-friendly choices such as powder coating over liquid coating lines or low- or no phosphorus conversion coatings. We can also provide guidance on what equipment may consume less energy and create less waste. For instance, we can help you determine what size motors or fans your project may need to eliminate over-sizing those pieces of equipment and wasting energy.
Company Benefits
Creating an environmental plan for your facility may help you make many business decisions in the future. If you create pollution prevention or energy efficiency plan, you can then refer to that when making process, procedure, or equipment changes to ensure those changes fit within your company's plan. This type of plan can also help you stay on track with your environmental and cost saving goals. Involving MnTAP in early project planning can provide you with access to an engineer or scientist with experience in your industry and with addressing pollution prevention and energy efficiency opportunities.
Example: Pollution Prevention Planning
The Minnesota Guide to Pollution Prevention Planning has been developed by MnTAP and MPCA to help companies comply with the Minnesota Toxic Pollution Prevention Act. The Guide provides a step-by-step process for identifying waste in your facility and forming a pollution prevention plan to address those wastes. How your company prepares its P2 plan will be related to your culture and the way you implement major projects.