June 2023
Inside the Newsletter:
Aqueous Toolkit | Logan Wikstrom | Salt Symposium
NEW! Aqueous Cleaning Toolkit: Free Resources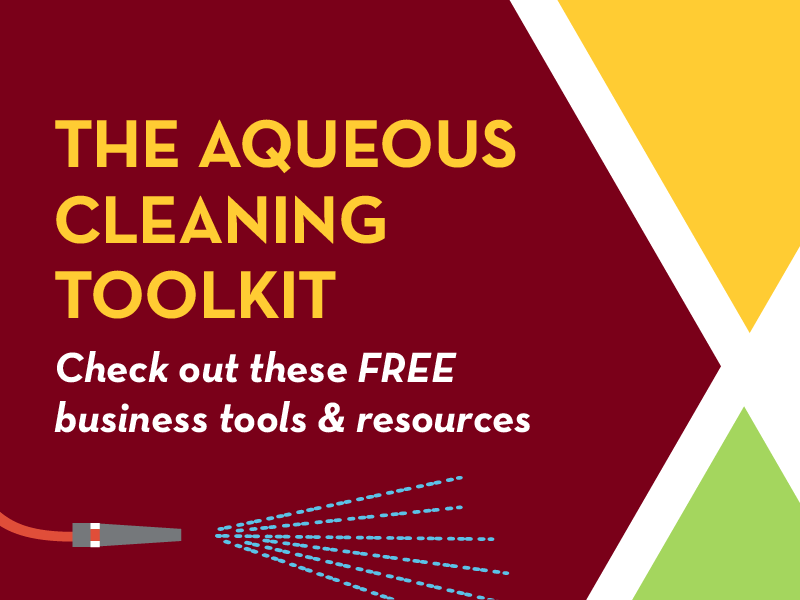 What are YOU using for parts cleaning? There have been a lot of changes in the cleaning landscape:
Minnesota became the first state to ban the use of Trichloroethylene (TCE) for businesses with an air permit
n-Propyl Bromide (nPB) has been added to the Hazardous Air Pollutant List
trans-1,2-Dichloroethylene (tDCE) is now going through the EPA risk evaluation process
HFE and HFO, used as tDCE co-solvents, are PFAS or "forever chemicals" which are receiving ever greater scrutiny
What's next? How can you choose a cleaning process that will be safe and effective for the long-term?
This is why we created the Aqueous Cleaning Toolkit. To educate our business community about the risks associated with cleaning solvents and degreasers, and to provide clear information about alternatives.
Aqueous systems are without a doubt the safest choices for industrial parts cleaning. And the truth is, aqueous cleaning can be better for business. By understanding the basic categories of cleaners, risks, and cost-savings, you can be better prepared to start the conversation about aqueous cleaning.
The Aqueous Cleaning Toolkit provides a guide to the risks associated with solvents and degreasers, the benefits of aqueous cleaning, and how to make the switch. Inside you will find:
E-Guides
Slideshows
Videos
Infographics
and more/li>
MnTAP Welcomes Logan Wikstrom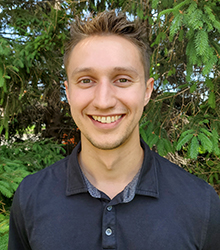 Logan joined MnTAP in the summer of 2023 as an Associate Engineer. He has a bachelor's degree in Sustainable Systems Management from the University of Minnesota – Twin Cities. He started his career in environmental compliance consulting assisting facilities with their stormwater, wastewater, air, EPCRA, and waste permitting and reporting. He also has extensive experience in waste reduction and sustainability media and communications.
Logan is excited to bring his knowledge and skillsets to MnTAP's mission of helping Minnesota businesses reduce their waste, water, and energy impacts.
Logan Wikstrom – Associate Engineer
612-624-0808
wikst043@umn.edu
Salt Symposium 2023 – August 1 – 2 Online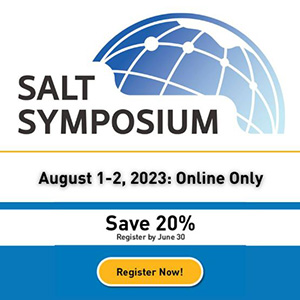 Stay current in the chloride conversation!
You're invited to the 2023 Salt Symposium! The Salt Symposium celebrates the optimization of salt use to improve community sustainability and protect vital freshwater systems and infrastructure.
Free MPCA Smart Salting training included!
For more information and the draft agenda visit the 2023 Salt Symposium website.