July 2023
Inside the Newsletter:
2023 Symposium | Water Conservation | Waste Reduction | Energy Efficiency | Salt Symposium | Intern Symposium

2023 MnTAP Intern Program to Wrap up with Symposium

The summer has flown by in Minnesota! Here at MnTAP, we are working with our 2023 MnTAP Intern Cohort to wrap up their projects and summarize all the recommendations made. Help us celebrate the accomplishments of the 2023 MnTAP interns as they wrap up their summer projects. MnTAP staff are grateful that in collaboration with our sponsors, host companies, and interns, we have been able to carry out safe, high-impact projects for pollution prevention, energy, and water efficiency during the 2023 MnTAP Intern Program.
This year's event will feature 17 projects that span a variety of industries and focus areas. MnTAP's intern cohort has been hard at work identifying solutions and best practices that bring savings to MN businesses, organizations, and communities.
Don't miss out! The 2023 MnTAP Intern Symposium is scheduled for Wednesday August 16, 2023 from 12:00 – 5:00 pm CDT. This event will be held at McNamara Alumni Center at the University of Minnesota, as well as streamed live via Zoom for those who cannot attend in person. Register now and get this fun, informative event on your calendar!
REGISTER
For More Information, Contact:
Matt Domski – Intern Program Manager
612-624-5119
mdomski@umn.edu
Water Efficiency Projects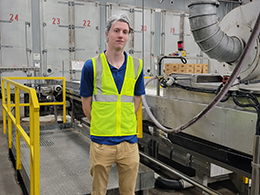 Although Minnesota has an abundant supply of clean water, the costs and impacts of consuming water can add up quickly for companies. With the economic and environmental impacts in mind, many businesses are considering how to conserve more water in their operations and improve the efficiency of their facilities. MnTAP strives to help companies optimize water use to save money, avoid additional charges, and reduce environmental impact. This summer MnTAP interns are mapping facility water use and identifying opportunities for reuse and conservation.
Here are several projects with water efficiency components:
Waste Reduction Projects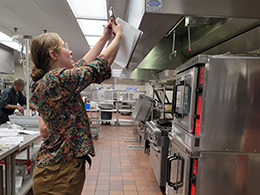 Interns are targeting a variety of sources of waste and pollutants through this year's projects. Multiple sites are investigating opportunities to minimize product loss and food waste. Others are targeting contamination of waste streams to increase diversion and beneficial reuse. Sites are also targeting wastewater loading pollutants and finding ways to cut down on the use of chemicals in process. Addressing these waste and pollution prevention opportunities is not only good for our environment, it can result in cost savings associated with purchasing, production, and handling, as well as disposal of byproducts and wastewater discharge.
Here are several projects with waste and/or pollution prevention components:
Energy Efficiency Projects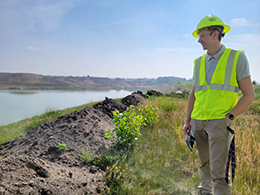 All businesses, especially manufacturers, can benefit greatly from implementing energy conservation solutions. Doing so can reduce costs and give your facility a competitive advantage. This year, two intern projects place a significant focus on energy efficiency opportunities, while other projects will bring in energy solutions as a secondary focus to water efficiency and pollution prevention efforts. Analyzing process energy efficiency, compressed air systems, potential lighting upgrades, and more will help companies identify energy efficiency solutions at their facilities. Interns are busy defining these opportunities for their host sites and quantifying the impacts that implementation can have on their business bottom line.
Here are several projects with energy efficiency components:
Salt Symposium 2023 – August 1 – 2 Online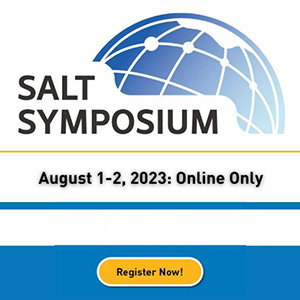 Stay current in the chloride conversation!
You're invited to the 2023 Salt Symposium! The Salt Symposium celebrates the optimization of salt use to improve community sustainability and protect vital freshwater systems and infrastructure.
MnTAP Associate Engineer, Laura Sevcik, will be presenting on How Industry can Identify and Minimize Chloride Use to Reduce Costs & Prevent Pollution!
Free MPCA Smart Salting training included!
For more information and the draft agenda visit the 2023 Salt Symposium website.
Save the Date! 2023 MnTAP Intern Symposium
Plan to attend the 2023 MnTAP Intern Symposium scheduled for Wednesday August 16, 2023 from 12:00 – 5:00 pm CDT. This event is open to the public and will also be streamed live from the Symposium venue at McNamara Alumni Center at the University of Minnesota. Register now and get this fun, informative event on your calendar!
MnTAP is proud to host 17 interns at companies throughout the state this summer. All the interns for the 2023 MnTAP Intern Program cohort are paving away at their project objectives. By the end of August, these interns will have worked closely with their host companies to evaluate opportunities, recommend solutions and as time allows, implement those solutions! The outputs of their work will result in using materials more efficiently, reducing waste, decreasing use of hazardous materials, improving energy efficiency, and saving water. This will be an inspiring afternoon that you do not want to miss!
REGISTER