July 2020
Inside the Newsletter:
Intern Symposium | Technical Assistance at Your Desk | MnTAP is Here When You Need Us | Water Matters – Educational Series | Salt Symposium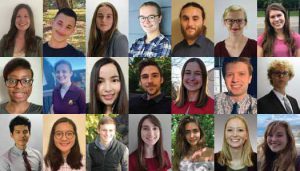 Don't Miss Out – Register for the 2020 MnTAP Intern Symposium NOW!
You are Invited to Attend the 2020 Virtual MnTAP Intern Symposium!
Join us virtually August 19th to celebrate the accomplishments of the MnTAP Interns and their 2020 projects!
Wednesday August 19, 2020
1:00 PM – 4:30 PM CST
This year's symposium features intern projects at companies around the state and student research projects. These projects highlight the opportunities identified for saving water, energy, and waste during the 3-month internships. Check back on the agenda page as abstracts for each of the projects will be posted over the next week. These abstracts will briefly describe the focus of the projects and the approach the Interns and Student Researchers took to identify solutions.
For those who have attended in the past, you know this is an information packed celebration of the great work the interns and student researchers have done to identify savings in water, energy, and waste. This year there will be more projects and more savings opportunities. You can join us right from your desk!
See all the presentations most relevant to your work! The Symposium will be held on the University's online classroom platform and concurrent webinars through Zoom to create a virtual Symposium where you can quickly change tracks to see the presentations you choose. We look forward to sharing this event with you on August 19.
Funding partners include Legislative-Citizen Commission on Minnesota Resources (wastewater nutrient reduction), Metropolitan Council, Environmental Services with funding from the Clean Water Land and Legacy Amendment (water conservation), Minnesota Pollution Control Agency (pollution prevention), Xcel Energy, CenterPoint Energy and the State of Minnesota, Departments of Administration and Commerce (energy efficiency). With this partner support, interns will work with companies across the state to help them uncover pollution prevention, waste reduction, and, water and energy efficiency opportunities.
Technical Assistance at Your Desk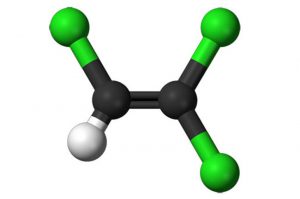 MnTAP initiated a series of 2 to 4 minute TCE webinars in June 2020 to provide education and outreach on trichloroethylene (TCE) use in Minnesota. This assistance effort seeks to inform Minnesota businesses about the recent ban on the use of TCE in facilities with state-issued air quality permits. This ban requires facilities to have a replacement that is a chemical proven to be safer and less toxic by June 1, 2022, so MnTAP is providing the tools to make this happen.
The goal of this series is to help identify and assist in elimination of TCE through reliable information and access to technical assistance. The topic of each 2 to 4 minute webinar is listed below. All webinars are posted on the MnTAP website. 
Getting to Know TCE – Background information on trichloroethylene (TCE)
Hazards of TCE– Health and environmental effects of TCE exposure
Policy– The recent Minnesota state ban and policy surrounding TCE
Where to Find TCE in Your Facility – Tools to identify TCE usage
Regrettable Substitutions– MnTAP's guidance for safer, effective and long-term alternatives
Case Studies– Success stories in TCE Alternatives from various industries
Financial Assistance– Grants, loans and resources available to assist in your transition
10 Tips to Replace TCE– Guidance on replacing TCE at your facility. Let's make it happen!
For more information or questions on how to get customized assistance for your TCE transition, please contact Jane Paulson and read more on our TCE Alternatives Project page.
MnTAP is Here When You Need Us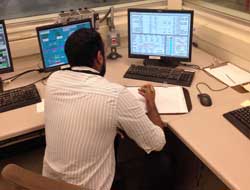 Sometimes your business might be looking for a little additional technical assistance to identify improvements for a particular operation or just get a second set of eyes to look for process efficiency through material, energy or water reduction opportunities. We understand it can be challenging at times to find a good opportunity to bring a MnTAP staff member to your business for an assessment. Even if now is not a good time to visit your site, MnTAP staff can help you explore opportunities for process improvement in other ways. MnTAP staff are able to launch technical assistance projects using online meeting tools and even conduct preliminary virtual site assessments to identify efficiencies that can save your company money.
Strategy:
MnTAP staff will guide a meeting with partner facility staff, using a straightforward meeting outline to help identify recommendations for process improvement. This may take one or more meetings depending on the complexity of the challenge and the data available. The following is an example of how the virtual visit can be structured:
Introduce meeting participants and roles in the process
Outline the facilities goals
Discuss challenges in meeting these goals
Map a process overview to identify unit operations and material flows
Gather baseline facility and process information, focus on operations needing improvement
Determine what information is available and gather data for analysis
Analyze process data to identify trends and inconsistencies
Create a list of opportunities that may be available to the facility
Discuss what MnTAP staff can do to assist with testing, verification, and implementation
Don't wait until you have the time to schedule a visit, call today and MnTAP staff can help you get started on the path to improvement TODAY!
Contact Matt Domski or Daniel Chang for more information.
Water Matters – Educational Series for Metal Fabrication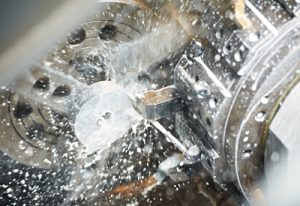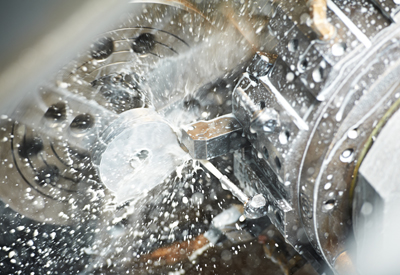 MnTAP has partnered with the Minnesota Precision Manufacturing Association (MPMA) and Innovations l Water Systems (IWS) to create the "Water Matters" series for manufacturers.  The series will include informative monthly blog posts and two webinars. Each month will highlight a different aspect of safety and conservation.
July: Water Matters for Safety

August: Water Matters for  Energy

September: Water Matters for Conservation

Q3 Webinar: Water Conservation

October: Water Matters for Health

November: Water Matters for Compliance

December: Water Matters for Innovation

Q3 Webinar: Water Innovation
BLOG PAGE
Fortin Consulting Salt Symposium – August 4 – 5, 2020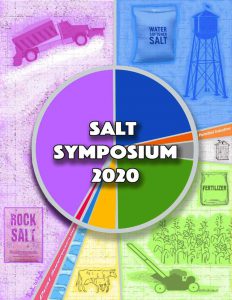 Fortin Consulting Inc. is sponsoring the Salt Symposium 2020. This live streamed symposium will shape the chloride conversation, presenting developments in salt use optimization for people and the environment. Presentation focus:
Day 1 – Chloride use in water softening, fertilizer, and dust suppressants. 

Day 2 – Latest developments in chloride reducing approaches for winter maintenance. 
Keynote addresses and award presentations on both days.
Join on August 6, 2020 for FREE Smart Salter Training Classes