January 2020 – Now is the Time to Apply for an Intern Project!
Inside the Newsletter:
2019 Intern Project | Improve Your Wastewater | Water Efficiency | Reducing Solid Waste | Taylor Borgfeldt | Green Chemistry Grant


See a Clear Path for a 2020 Intern
If your company could use another set of eyes to achieve similar results, now is the time to start thinking about developing a project for the summer of 2020. We anticipate supporting up to 15 projects that could focus on water conservation, energy efficiency, paint efficiency, solid waste, and pollution prevention. Applications are currently being accepted and will be reviewed upon receipt. Companies will be contacted by MnTAP technical staff within two weeks for additional project development and scoping.
Although applications are accepted until February 2020, companies should apply today for the best chance of being selected. For more information about the intern program or the application process, visit MnTAP's Application page or contact Matt Domski, MnTAP Intern Program Administrator, at 612-624-5119 or mdomski@umn.edu.

Improve Your Wastewater: Save a Stream & Money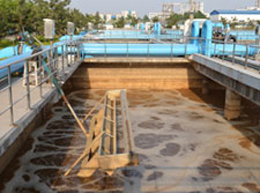 Is your community facing challenges with Nitrogen or Phosphorous loading in wastewater?
Is your business facing pressure from the treatment facility to get a handle on wastewater releases?
MnTAP has demonstrated that source reduction assistance can improve a wastewater facility's ability to meet effluent targets while enhancing business operations through expanded capacity, improved quality and reduced cost. MnTAP has launched a project geared towards working with facilities upstream of wastewater treatment plants to help them better manage wastewater effluent.
Through this project, MnTAP staff and interns can help identify strategies for upstream nutrient reduction, which can:
Decrease load to local wastewater treatment ponds and plants
Reduce the burden on our local bodies of water and wildlife
Minimize pressure and costs for businesses that discharge wastewater
If your community, wastewater treatment plant and/or business could benefit from no-cost assistance with wastewater nutrient management contact
Funding for this project is provided by the Minnesota Environment and Natural Resources Trust Fund as recommended by the Legislative-Citizen Commission on Minnesota Resources (LCCMR).
Water Efficiency
The Health Systems Cooperative Laundries (HSCL) intern project found opportunities to save almost 4,000,000 gallons of water per year!
Project Goal: Lead a project focused on water conservation and energy efficiency at an industrial laundry facility.
Reducing Solid Waste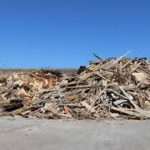 Wenger Corporation hosted an intern in 2019 and found almost 400,000 kWh energy efficiencies.
Project Goal:  Lead a project focused on scrap reduction and energy efficiency.
Welcome Taylor Borgfeldt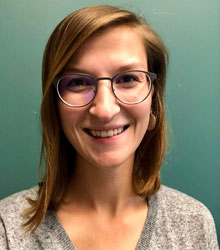 Welcome the newest MnTAP team member, Taylor Borgfeldt. She comes to us from Austin, Texas, where she worked as a geoscientist in environmental consulting. Her main focus will be working as a Pollution Prevention Specialist with a focus on the TCE Alternatives Project. Her interest in MnTAP is driven by a goal to assist in implementation of proactive, practical environmental conservation measures. After working in environmental consulting, Taylor sees the impacts of point-source contamination prevention and the impacts of environment.
We welcome Taylor to the MnTAP team!
Taylor Borgfeldt
Apply Now for a Green Chemistry & Engineering Internship Grant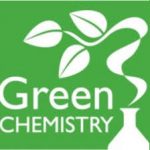 MPCA is seeking project proposals from host organizations for a Green Chemistry & Engineering internship at a Minnesota facility in summer 2020. The maximum grant funding is $10,000.
Company application deadline: February 6, 2020
Ask clarifying questions through grants.pca@state.mn.us, with the subject line "Green Chemistry & Engineering Internship Q&A". Answers will be posted on the MPCA's Green and Safer Product Chemistry Grant page.