June 2020
Inside the Newsletter:
Interns | Water Efficiency Projects | Energy Efficiency Projects | Waste Reduction Projects | TCE Alternatives Assistance | 2020 Intern Symposium | Salt Symposium | Metropolitan Council Water Supply Technical Series


Record Year for MnTAP
The 2020 intern program has launched! This year we have a mix of research projects and traditional MnTAP Intern projects at facility sites. This cohort of 21 young professionals is the largest group ever coordinated by MnTAP staff focused on source reduction of process waste, energy and water. 
For many companies, tackling energy efficiency, waste reduction, and water conservation projects can be challenging. Pressing demands, such as production concerns or a lack of human and capital resources, can make it difficult for businesses to research and analyze potential opportunities for waste reduction. That's where MnTAP interns can help. With a highly qualified intern dedicated solely to their project, companies have been able to address efficiency concerns faster with incredible results.
During their 12-week summer appointment, interns and student workers will analyze current processes, investigate alternatives, and offer cost-saving strategies to reduce water usage, conserve energy, reduce waste and improve process efficiency to help meet the host facility's environmental goals. 
With the need to do things differently during the pandemic, MnTAP developed our first virtual hiring process and Intern training sessions with the students. In addition, everyone is working remotely whenever possible to minimize health risks to both MnTAP and facility staff. Stay tuned for information about our virtual MnTAP Intern Symposium scheduled for August 19.
Funding partners include Legislative-Citizen Commission on Minnesota Resources (wastewater nutrient reduction), Metropolitan Council, Environmental Services with funding from the Clean Water Land and Legacy Amendment (water conservation), Minnesota Pollution Control Agency (pollution prevention), Xcel Energy, CenterPoint Energy and the State of Minnesota, Departments of Administration and Commerce (energy efficiency). With this partner support, interns will work with companies across the state to help them uncover pollution prevention, waste reduction, and, water and energy efficiency opportunities.
Water Efficiency Projects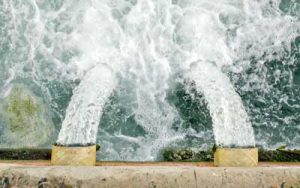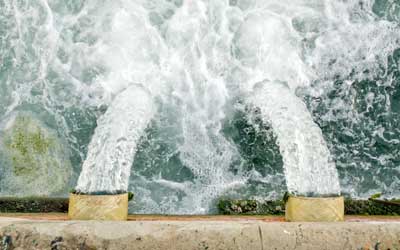 Although Minnesota has an abundant supply of clean water, the costs and impacts of consuming water can add up quickly for companies. Industrial water users consume more than 100 billion gallons each year. (MN DNR 2018) With these impacts in mind, many businesses are considering how to conserve more water in their operations and improve the efficiency of their facilities. MnTAP strives to help companies optimize water use to save money, avoid additional charges, and reduce environmental impact. 
Here are several projects with significant water efficiency components: 
Lifecore Biomedical

in Chaska is hosting an intern to develop a facility water balance, identify high water use areas and consider opportunities for water reduction and reuse.

Abbott

in Little Canada is developing a facility water and material balances and verifying high water use areas and waste streams with potential for improvement. 

Old Dutch Foods

in both Roseville and St. Anthony is seeking to develop a water balance for the facilities to identify process areas with water conservation opportunity.

MnTAP

is hosting our own intern to analyze historical industrial water efficiency data and develop trends, identify industry specific opportunities and estimate cost savings. 

Minnesota Department of Administration

will analyze water use related to irrigation and building fixtures at the State Capital.
Energy Efficiency Opportunities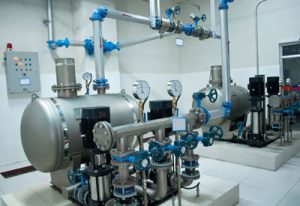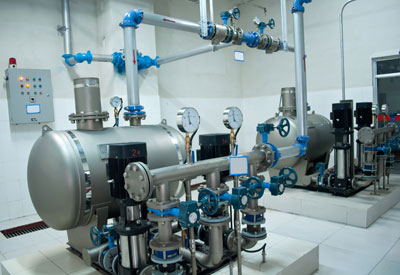 All businesses, particularly manufacturers, can benefit greatly from implementing energy conservation opportunities. Doing so can help reduce costs, retain customers, attract new clients, and give you a competitive advantage. This year several projects will focus on helping companies identify energy efficiency opportunities in buildings and processes as well as defining the impact implementation can have on the business bottom line.
Here are several projects with significant energy efficiency components: 
St. Croix Forge

in Forest Lake is hosting an intern to investigate opportunities to minimize energy use and scrap rate.

Pearson Candy Company

in St. Paul seeks to analyze energy data, observe key processes and work with operators to recommend process improvement solutions.

The University of Minnesota Physicians

in Minneapolis is assessing strategies to reduce energy and chilled water use as well as ways to optimize equipment automation controls.

Post Consumer Brands

in Northfield

is seeks to

develop targeted recommendations for multiple energy improvement opportunities by observing key processes and consulting with operators.

Minnesota Department of Administration

is seeking to evaluate opportunities to save energy on lighting and compressed air usage.

Municipal Water Treatment

facilities are being interviewed and assessed with the help of a student researcher to identify energy utilization benchmarks and efficiency opportunities for Minnesota facilities.

 
Waste Reduction Projects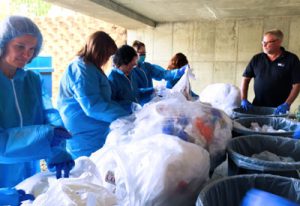 2020 is a big year for waste reduction projects. Optimizing processes to minimize scrap waste, decreasing overall solvent use and identifying safer chemical alternatives. Several intern projects are focused on minimizing nutrient load to wastewater streams to decrease the burden for down-stream municipal treatment facilities. Optimizing material use and reducing waste can make operations more efficient, resulting in cost savings for purchasing, handling, and disposal of raw materials and byproducts. 
Four interns are helping to expand the reach of the successful wastewater treatment nutrient reduction project conducted in partnership with Minnesota Rural Water Association and Minnesota Pollution Control Agency with funding from LCCMR. These projects will analyze operations at two mechanical plants and four pond systems to make recommendations designed to optimize operations with the goal of reducing nitrogen and phosphorus levels leaving the plant through discharge. 
Here are several projects with significant waste reduction components: 
Minnesota Specialty Yeast

in Hutchinson is working with an intern to identifying and implementing a strategy to reduce nutrient loading in their wastewater effluent.

Rust-Oleum

in Brooklyn Park is looking forward to the results of a research project to identify industrial cleaning alternatives and reduce hazardous chemical waste. 

Sappi

in Cloquet will focus on reducing solid waste by mapping waste streams and exploring energy efficiency by reducing leaks in compressed air systems.

Bosch Automotive Service Solutions

in Owatonna is working with an intern to reduce scrap rate and improve energy efficiency. 

August Schell Brewing

in New Ulm is working with an intern to investigate opportunities to minimize wastewater loading, along with suggestions that minimize water and energy usage. 

Two interns are focusing on optimizing nutrient removal at municipal

Wastewater Treatment Ponds

in Warroad, Roseau, Breckenridge and Karlstad. The projects are focused on researching strategies to improve nutrient removal and estimating the nutrient reduction opportunity for modifying operations.

Two interns are focused on optimizing nutrient removal at municipal

Mechanical Wastewater Treatment Facilities

in Otsego and Albert Lea. The projects are focused on implementing and optimizing biological nutrient removal and assisting the facilities in running more efficiently.
MnTAP's TCE Alternatives Assistance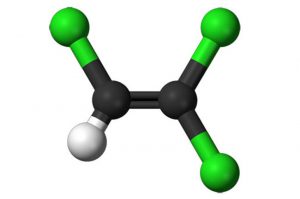 Trichloroethylene (TCE) is an industrial solvent used in manufacturing that has been linked to negative health effects, including cancer. During the 2020 legislative session, Minnesota became the first state in the country to enact a partial ban of TCE effective June of 2022. The bill affects facilities with state-issued air permits. The chemical replacing TCE must be demonstrated to be less toxic to human health and reviewed by the Minnesota Pollution Control Agency.
To help businesses seeking to transition away from TCE to safer alternatives, MnTAP is introducing a series of eight TCE Alternatives mini-webinars! MnTAP has launched the first two in the series. View them online or sign up to receive them in your inbox over the next several weeks. 
For more information or questions on how to get customized assistance for your TCE transition, please contact Jane Paulson and read more on our TCE Alternatives Project page.

You Are Invited to the 2020 Intern Symposium
You Are Invited to the 2020 MnTAP Intern Symposium
Join us on August 19, 1:00 – 4:00 pm for the first virtual MnTAP Intern Symposium
Help us celebrate the accomplishments of the MnTAP interns and student researchers as they wrap up their 2020 projects.
MnTAP staff are grateful that in collaboration with our sponsors, host companies, and students we have been able to adapt the 2020 MnTAP Intern Program to safely carry out high impact projects for pollution prevention, energy and water efficiency. One adaptation is that we need to make our Intern Symposium a virtual event for 2020. For those who have attended in the past, you know this is an information packed celebration of the great work the interns and student researchers have done to identify savings in water, energy, and waste. Hosting this event in a virtual format will offer more of you the chance to celebrate with us this year. 
REGISTER
Fortin Consulting Salt Symposium – August 4 – 5, 2020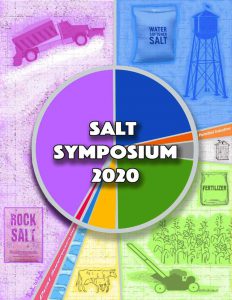 Fortin Consulting Inc. is sponsoring the Salt Symposium 2020. This live streamed symposium will shape the chloride conversation, presenting developments in salt use optimization for people and the environment. Presentation focus:
Day 1 – Chloride use in water softening, fertilizer, and dust suppressants. 

Day 2 – Latest developments in chloride reducing approaches for winter maintenance. 
Keynote addresses and award presentations on both days.
Join on August 6, 2020 for FREE Smart Salter Training Classes
Metropolitan Council Water Supply Planning – Brown Bag Series
MORE INFORMATION
To join the meeting follow insustructions under Session 2 – June 29, 2020 on the Metropolitan Council: Outreach & Technical Assistance page
Industrial Water Efficiency: Solutions that benefit businesses, communities and our future workforce
Brian Davis, Ph.D., P.G. P.E., Senior Engineer, Metropolitan Council
Matt Domski, Waste Prevention Specialist Minnesota Technical Assistance Program (MnTAP) University of Minnesota, School of Public Health
Since 1984, MnTAP has developed strong partnerships with businesses, Minnesota communities and project sponsors to conserve resources, prevent pollution and reduce costs. In the 35 years of the program, recommendations for water conservation have resulted in 800 million gallons of implemented water savings for industries across the State. Achieving this level of savings is the result of customized, site-based industrial technical assistance that helps facilities identify and launch implementation of process changes that conserve water. In recent years, MnTAP has been fortunate to leverage significant financial support from its primary water conservation sponsor, the Metropolitan Council Water Supply Planning division. This support has provided the foundation to advance industrial water efficiency throughout the Twin Cities metro.
Studying motivations and barriers that industries face when it comes to water conservation has helped MnTAP refine a process for assessing water efficiency opportunities. MnTAP technical staff and interns work closely with facility staff to map water use, establish maintenance programs that avoid water loss, identify opportunities to manage water use and modify process water use through cost-effective solutions.
Benefits resulting from these partnerships include: Businesses receive actionable, process driven water efficiency recommendations with a plan for implementation, Communities benefit from reduced water consumption, limiting stress on water supply infrastructure, and Students succeed in managing industrial water efficiency projects that will inform their approach to process improvement throughout their careers. This triple win scenario drives continuing partner engagement.