June 2021
Inside the Newsletter:
Leech Lake | 2021 MnTAP Intern Symposium | Chloride Discharge Reduction | Optimizing Nutrient Treatment in Wastewater Ponds | Salt Symposium

Leech Lake Band of Ojibwe Automotive Repair Shops Implement Safer Degreasers
The job is to repair, and tune cars and trucks. Keeping these vehicles running requires the use of an engine degreaser or brake cleaner to remove grease and grime so the mechanics can identify issues and make repairs.  Unfortunately, most brake cleaners contain chemicals that are harmful to human health and the environment, and identifying economical safer products within the local supply chain is challenging.
Aqueous Washers
Solvent washers in garages typically use mineral spirits to degrease larger parts.  This project demonstrated two alternatives to this process. Ultrasonic washers use cavitation, or scrubbing bubbles with an aqueous cleaner to remove grease from parts. The SmartWasher Parts Washer uses OzzyJuice, an aqueous cleaning solution that uses microbes to bioremediate the solution, or break grease and oil down into carbon dioxide and water. This project also used grant funds to purchase one SmartWasher and four ultrasonic washers for selected sites to reduce solvent usage.
The project provided recommendations to 21 auto repair shops on or neighboring the Leech Lake Reservation. Overall 13 vehicle service sites implemented safer degreasing alternatives preventing the release of 1200 lb/yr VOCs (including 520 lb HAPs) and 51 lb/yr solid waste from reduced usage of spray cans of degreasers.
Spotlight on:  Leech Lake Small Vehicle Garage
About the Facility
The Leech Lake Band of Ojibwe Small Vehicle Garage provides repair services for Leech Lake Band Members.  Members can bring their vehicle and parts to the garage, and have the parts installed free of charge.
Motivation
The Small Vehicle Garage had in interest in being cleaner, and using products that were safer for employees and the environment.  Since they are already providing a free service to Leech Lake Band Members, keeping internal costs low is also important.  The Garage didn't currently have a parts washer, and wanted to provide better service to Band Members.
Process and Results
MnTAP worked with the Leech Lake Band of Ojibwe Air Quality Program and the Small Vehicle Garage to find safer alternatives for their current product, 3M High Power Brake Cleaner #08880.  The Garage tried three different products from O'Reilly's and Auto Value, and found the Wearever Low VOC Brake Cleaner worked similarly to their current high VOC brake cleaner.
The Small Vehicle Garage also implemented a CRC SmartWasher with OzzyJuice formulation SW7.  They found they were able to achieve a higher level of cleanliness for their customers, and reduce their brake cleaner consumption by 80%.  Less brake cleaner also means less cans in the garbage, reducing the pounds of solid waste sent to landfill.  These changes reduced VOC emissions by 89%, and eliminated the hazardous components found in brake cleaner.
"The parts washer works wonders. I barely use the [brake cleaner] spray cans and I like the parts washer better. [Spray can] fumes are nasty. I take parts off, clean them up in the parts washer, and a little water cleans them right up." -Rupert Olsen, Community Service Garage Mechanic
Special thanks to the Environmental Protection Agency (EPA) for grant funding to make this work possible and collaborators at the Leech Lake Band of Ojibwe Air Quality Program for assistance in community engagement.
For More Information, Contact:
Daniel Chang – Associate Engineer
612-624-0808
dwchang@umn.edu
You are Invited to the 2021 MnTAP Intern Symposium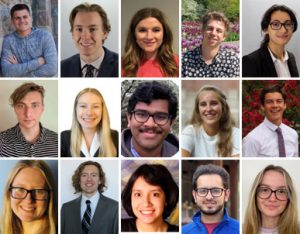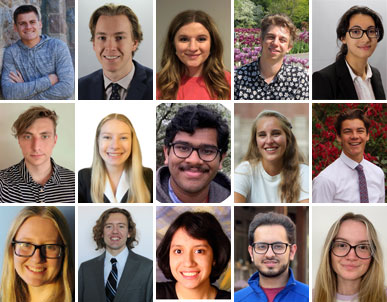 Join us on August 18, 1:00 – 4:30 pm for the 2021 MnTAP Intern Symposium. This event will be live streamed to share these results broadly.
Help us celebrate the accomplishments of the MnTAP interns and student researchers as they wrap up their 2021 projects.
MnTAP staff are grateful that in collaboration with our sponsors, host companies, and students we have been able to safely carry out high impact projects for pollution prevention, energy and water efficiency during the 2021 MnTAP Intern Program. Due to the high interest in the program, we plan to live stream the event again this year. For those who have attended in the past, you know this is an information packed celebration of the great work the interns and student researchers have done to identify savings in water, energy, and waste. Hosting this event in a virtual format will offer us the chance to celebrate with more colleagues through this high impact event.
Chloride Discharge Reduction
Industrial Softeners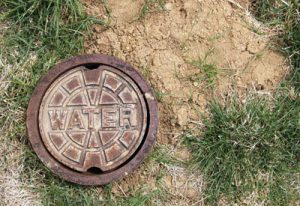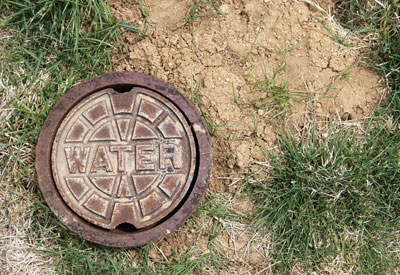 Chloride is a pollutant that is toxic to aquatic life. The EPA has guidelines for acute and chronic toxicity at 860 mg/L and 230 mg/L, respectively.[1] Additionally, the EPA has set a National Secondary Drinking Water Regulation at 250 mg/L which is a guideline set to preserve the taste of the water.[2] In fact, just 1 teaspoon of salt is enough to permanently pollute 5 gallons of water. Chloride enters the environment through runoff and discharge from wastewater aggregation sites such as septic tanks and wastewater treatment plants. Chloride is persistent in the environment and is difficult and expensive to remove from water. As a result, chloride is building up in Minnesota's lakes, rivers and groundwater which threatens aquatic life and drinking water sources. [3]
Many industries discharge chloride including food processing, rendering, breweries, drink bottling, metal finishing and painting, and ethanol and biofuel manufacturing. Industrial facilities may have water softening onsite that uses salt or manufacturing processes that use chloride (i.e. a process that uses brine). Any chloride salt solution that is released to surface water or wastewater treatment is contributing to growing chloride concentrations across the state.
Water softening is used to counter the impacts of Minnesota's hard water. Chloride is discharged from water softeners during the regeneration cycle which uses salt, often sodium chloride, to recharge the resin bed with sodium ions. Opportunities to reduce chloride discharge from industrial water softeners include:
Conduct regular maintenance and monitoring to optimize softener performance
Upgrade to a new water softener – replacing a 15+ year old softener can achieve a 25-50% reduction in salt use[4]
Consider if your facility may be able to use non-salt conditioning alternatives such as template assisted crystallization (TAC) or electrically induced precipitation (EIP)
MnTAP is exploring industrial chloride uses. One of the 2021 MnTAP Intern projects has been researching industrial water softener options and best practices, conducting assessments and developing resources for self-assessments. Sign up to attend the MnTAP Intern Symposium on August 18 to learn more.
For More Information, Contact:
Laura Sevcik – Associate Engineer
612-624-8192
sevci028@umn.edu
[1] https://www.epa.gov/wqc/national-recommended-water-quality-criteria-aquatic-life-criteria-table
[2] https://www.epa.gov/sdwa/drinking-water-regulations-and-contaminants
[3] https://www.pca.state.mn.us/water/chloride-101
[4]https://www.madsewer.org/Portals/0/ProgramInitiatives/ChlorideReduction/Salt%20Reduction%20Resources/Pages%20from%20RRRspring2017.pdf

Optimizing Nutrient Treatment in Wastewater Ponds
Gaylord, MN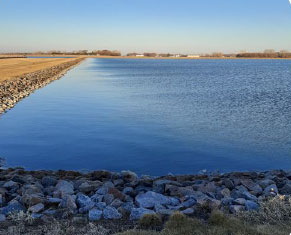 Wastewater nutrient optimization is a challenge faced by pond treatment systems throughout Minnesota. In the case of Gaylord MN, wastewater treatment has been enhanced significantly thanks to the collaboration between Gaylord's plant operator, Minnesota Rural Water Association and MnTAP. As of fall 2019 Gaylord is achieving excellent phosphorus treatment with a most recent effluent sample of .285 mg/L and average effluent of .52 mg/L since October 2019. Gaylord's approach to wastewater treatment involves strategies that the project team has found to be best practices to enhance nutrient removal in ponds throughout Minnesota.
Prior to 2016, the facility was operated based on a "flow through" operation, where wastewater flowed from pond 1 to 2 to 3 and discharged. In 2017 the facilities tried a "parallel flow" scheme where wastewater was fed to pond 1 and 2 which each flowed to pond 3 and discharge. The "parallel flow" scheme resulted in all plant life in Ponds 2 and 3 going down significantly, and treatment parameters, such as phosphorus, TSS, and BOD were above average.
The operator observed this reduction of plant life, and quickly switched the operation back to a 'flow through' operation in series. After testing parallel flow, plant life primarily consisting of coontail died off and did not make a comeback until late summer of 2019 and by the summer of 2020 made a full recovery, even growing into Gaylord's Pond 3 where it did not grow previously.
By using the full volume of Pond 1 and the majority of Pond 2, the operator was able to maximize the HRT of his ponds while slowly transferring water. This method keeps all ponds relatively full for the majority of the year. Influent water flowing into Pond 1 creates an ecosystem with a steady supply of carbon and nutrients which it will adapt to treat within Pond 1. Now Gaylord is receiving far better treatment for phosphorus than it ever has in the past.
For More Information, Contact:
Jon Vanyo – Engineer
612-624-4683
jvanyo@umn.edu

Salt Symposium – August 3 – 4, 2021 Early Bird Registration Extended!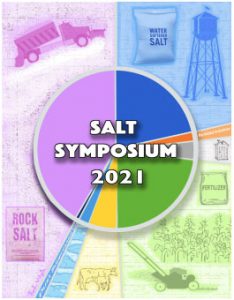 Fortin Consulting Inc. is organizing the Salt Symposium 2021. This live streamed symposium will shape the chloride conversation, presenting developments in salt use optimization for people and the environment.
Hurry – Early Bird Registration has been extended through July 8, 2021!
Presentation focus:
Day 1 – New Directions in Chloride.
Day 2 – Snow & Ice Management.
Keynote addresses and award presentations on both days.
Bonus – Free admittance to level 1 Smart Salting Training August 5th and 6th with Symposium Registration.
MPCA is hosting 3 classes – Roads, Parking Lots & Sidewalks, and Property Management. Look for sign-up details in your Salt Symposium registration confirmation email. Class space is limited – register today!
Register Now!– registration per device, stream with colleagues
Symposium Agenda