April 2022
Inside the Newsletter:
CSWEA/R2E Award | WWTP Process Improvements | Kevin Philpy | Permit Training | WWTP Operators | Salt Symposium | Funding Opportunities

MnTAP Honored with CSWEA/R2E 2021 R2E Award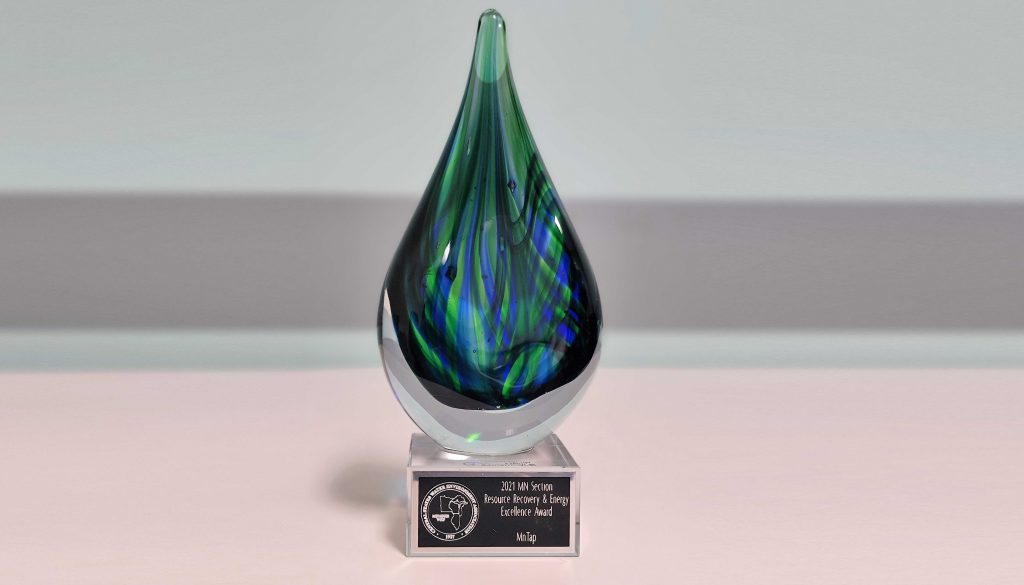 The Central States Water Environment Association Minnesota Resource Recovery and Energy Committee (CSWEA/R2E) has honored MnTAP with the 2021 Minnesota Section Resource Recovery & Energy Excellence Award. The award was presented on April 5, 2022 at the MN Section Innovative Approaches Seminar held at the River's Edge Convention Center in St. Cloud, MN. The Mission of CSWEA is "To increase communication and provide tools and resources for all interested parties that are enhancing their nutrient recovery and energy related opportunities."
MnTAP has been working with Minnesota wastewater treatment facilities for many years to support both nutrient reduction and energy efficiency projects.
2014 – MnTAP partnered with Minnesota Department of Commerce, Division of Energy Resources (DER) and the Minnesota Pollution Control Agency (MPCA) to conduct a State Energy Project (SEP) focused on identifying and implementing energy efficiency at mechanical wastewater treatment facilities along with scoping the opportunity for renewable energy generation. Eleven facilities were assessed identifying 5.5 million kwh of efficiency opportunity.
2018 – MnTAP launched a Conservation Applied Research Development (CARD) grant project to develop an energy efficiency training program for wastewater treatment operators to provide actionable steps for the identification and implementation of energy efficiency opportunities.
2021 – MnTAP is currently partnering with DER to train operations staff at 55 wastewater treatment facilities in accessible low cost energy efficiency strategies through 11 cohorts and support implementation through technical assistance. This work is funded through U.S. Department of Energy Petroleum violation escrow funds under MN Statutes 216C.43 and 216C.42.
2018 – MnTAP was supported by MPCA with funding from the Environment and Natural Resource Trust Fund (ENRTF) and partnered with Minnesota Rural Water Association (MRWA) and the City of St. Cloud Nutrient, Energy and Water Recovery Facility to conduct a wastewater nutrient optimization project. The goal was to optimize existing wastewater treatment processes to improve nutrient (phosphorus and nitrogen) removal with 10 mechanical facilities and 14 pond systems participating.
2019 – MnTAP was supported through the Environment and Natural Resources Trust Fund (ENRTF) to work with businesses upstream of wastewater treatment facilities to use source reduction strategies to decrease discharge of nutrient laden waste to the treatment facility to allow optimized wastewater operations. Nine facilities have participated in assessments.
2022 – MnTAP is continuing to work with wastewater pond systems to share nutrient optimization strategies in partnership with MPCA and MRWA with additional funding from the Environment and Natural Resources Trust Fund. The target is to provide assistance to at least 155 wastewater pond systems in small cities with population <5,000.
For more information on any of these project please contact:
Jon Vanyo
Engineer
612-624-4683 or 612-624-1300
jvanyo@umn.edu
Let us know about any pollution prevention, water conservation or energy efficiency topics you would like to learn more about in 2022.
Princeton WWTP Process Improvements Save Big
A collaborative project with Southern Minnesota Municipal Power Agency, staff at the City of Princeton's Wastewater Treatment Plant (WWTP) and MnTAP at the University of Minnesota resulted in significant energy savings. The project involved a no cost site assessment by Jon Vanyo, a wastewater specialist at the University's Technical Assistant Program. Jon discovered that the sludge aeration blowers were oversized for the current load on the facility and were operating longer than necessary. He recommended installing a timer to cycle the sludge aeration blowers which significantly reduced their run time. The project carries an estimated $10,000 in annual energy savings and earned a utility rebate of $3,014. Per Chris Klinghagen, City of Princeton WWTP Manager, "This project was an easy sell and we saw savings on our first bill."
This article is reprinted with permission from Southern Minnesota Municipal Power Agency.
MnTAP funding for this project is supported by the Minnesota Department of Commerce, Division of Energy Resources as part of the Cohort Energy Efficiency Training Program.
MnTAP Welcomes Kevin Philpy!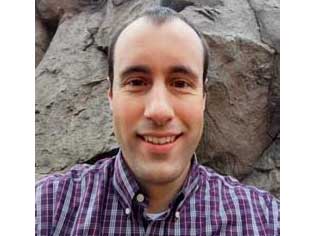 MnTAP welcomes Kevin Philpy to our engineering staff!
Kevin joined MnTAP in 2022 following six years as an EHS manager in the food industry, overseeing management and permitting of wastewater, stormwater, waste, and chemical storage. He spent ten years at the beginning of his career as an environmental consultant, supporting compliance and investigation projects in numerous manufacturing and transportation industries.
Kevin's work with MnTAP focuses on pollution prevention efforts in Minnesota's numerous food and beverage manufacturing facilities, and he is passionate about waste reduction and water conservation. As a native Midwesterner, he has an appreciation for local food production and agriculture, and he enjoys helping businesses save money and resources while lowering their environmental impact.
Kevin Philpy
Engineer
612-624-0206 or 612-624-1300
philp029@umn.edu
New MPCA Permit Training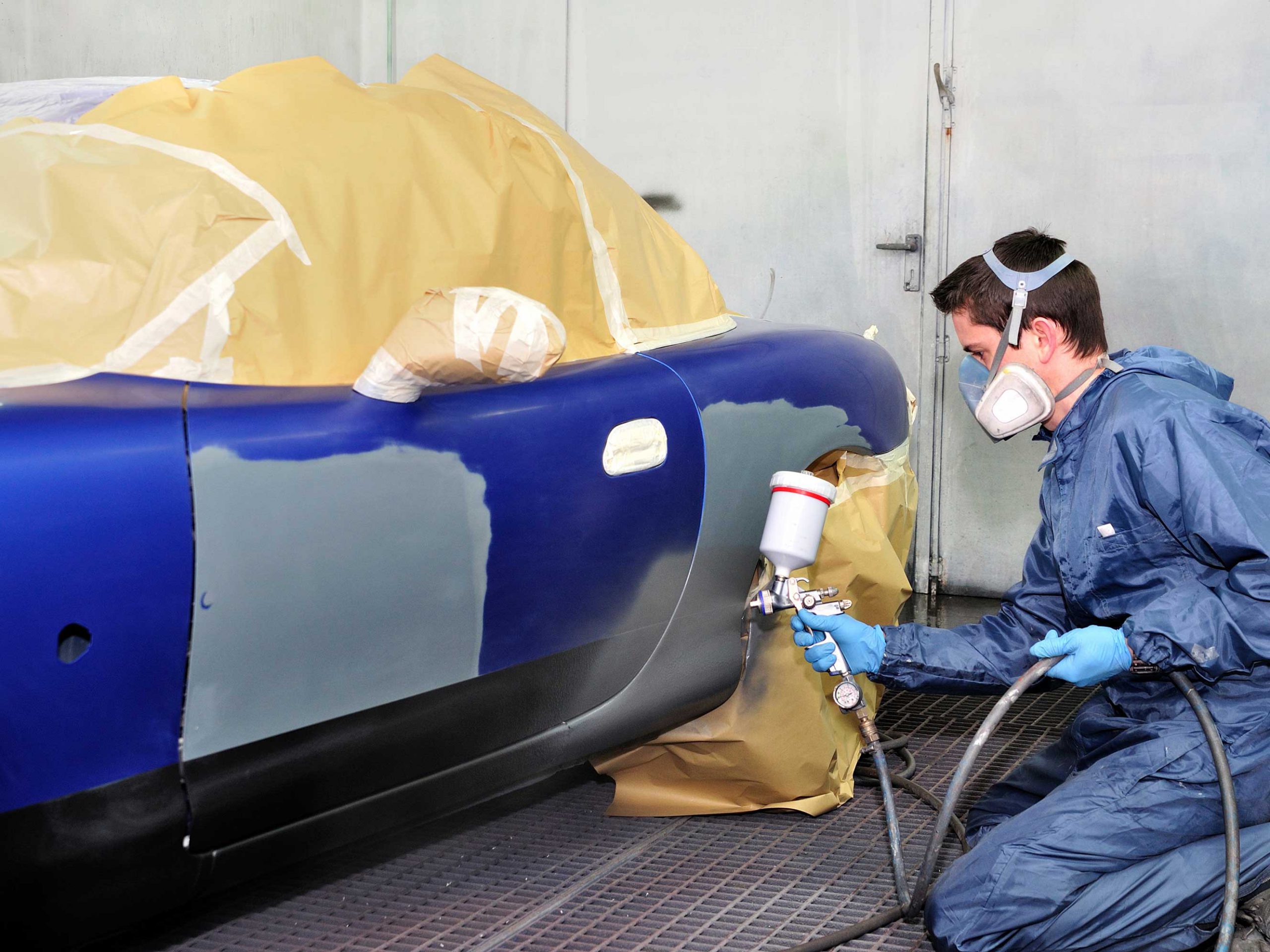 Do you have permitting questions? The NEW MPCA trainings provide answers!
Complying with environmental regulations can be a challenge. Have you ever looked for information only to get lost in the details or irrelevant topics?
NEW interactive online trainings have been created by the Small Business Environmental Assistance Program to help small businesses find straightforward guidance on their own schedule.
Energy Efficiency Training for WWTP Operators, Cohort 3 starts in May!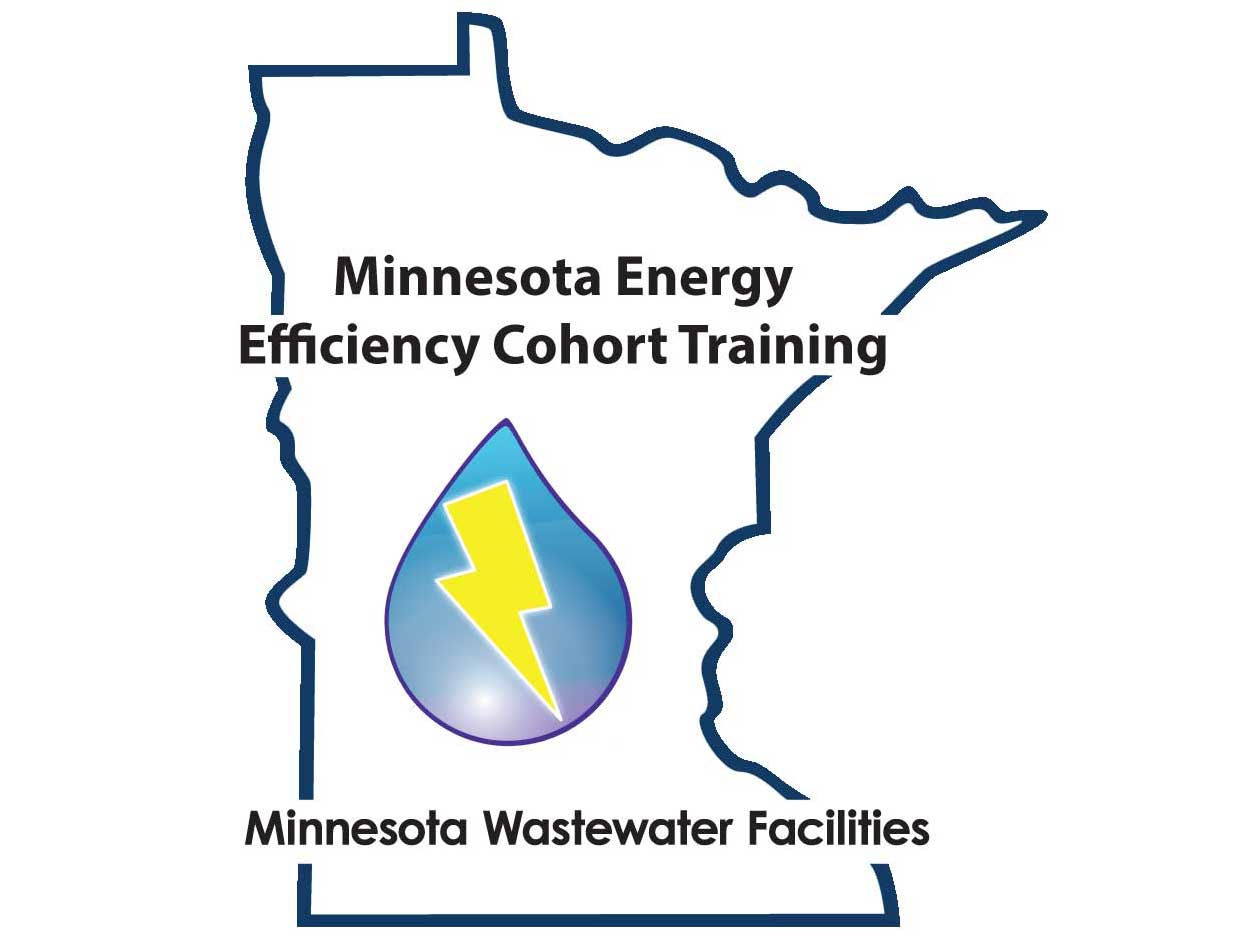 Wastewater operations staff:
Are you looking to learn a new skill?

Could you use 16 direct wastewater contact training hours?

Would you like to save up to $15,000 on facility energy costs?

Are you located within 90 minutes of Little Falls?

Do you want to collaborate with operators near your community?
Sign up NOW for Cohort 3 Energy Conservation Training in Little Falls, MN.
Objective
The Minnesota Technical Assistance Program (MnTAP) is offering operator training focused on identifying and implementing low and no cost improvements that reduce energy consumption at wastewater treatment plants (WWTPs), without sacrificing plant effectiveness at meeting discharge limits.
Target Audience
Lead wastewater treatment plant operators at municipal mechanical treatment WWTPs up to 10 MGD. Operators will receive 16 direct wastewater contact hours by completing this MPCA accredited course.
Course Fee
Registration fees for the course are as follows:
One attendee per plant: $400

Two attendees from the same plant: $500
Schedule & Location
Cohort 3 is scheduled to begin in May and will be hosted in Little Falls, MN. We are targeting plants within a 90 minute radius of Little Falls, MN.
The following chart shows the schedule for Cohort 3:
| Date | Activity* | Description | Time |
| --- | --- | --- | --- |
| Tuesday, May 10, 2022 | Module 1 | Benchmarking Analysis Using B3 | 9:00AM – 2:00PM |
| Tuesday, May 24, 2022 | Module 2 | Secondary Treatment Analysis & Training | 9:00AM – 2:00PM |
| Tuesday, June 7, 2022 | Call 1 | Conference Call: Review Onsite Results | 9:00AM – 10:00AM |
| Thursday, June 16, 2022 | Module 3 | Biosolids Handling Analysis & Training | 9:00AM – 2:00PM |
| Tuesday, June 28, 2022 | Call 2 | Conference Call: Review Onsite Results | 9:00AM – 10:00AM |
| Tuesday, July 12, 2022 | Module 4 | Continuous Improvement | 9:00AM – 2:00PM |
**Modules 1 – 4 are in person trainings that will include a light breakfast and lunch.
Sign Up TODAY
Please CLICK HERE to sign-up (first come, first serve) for the Little Falls cohort.
*If you do not plan to attend but would like to pay for the registration of a different individual to attend, please choose "I am registering one or more people". Once you provide payment, you will be prompted to send an invitation to the attendee(s) via email to complete their registration.
For more infomation, contact:
Kira Peterson – Engineer
612-624-4653
kira@umn.edu

Salt Symposium 2022 – August 2-3 Online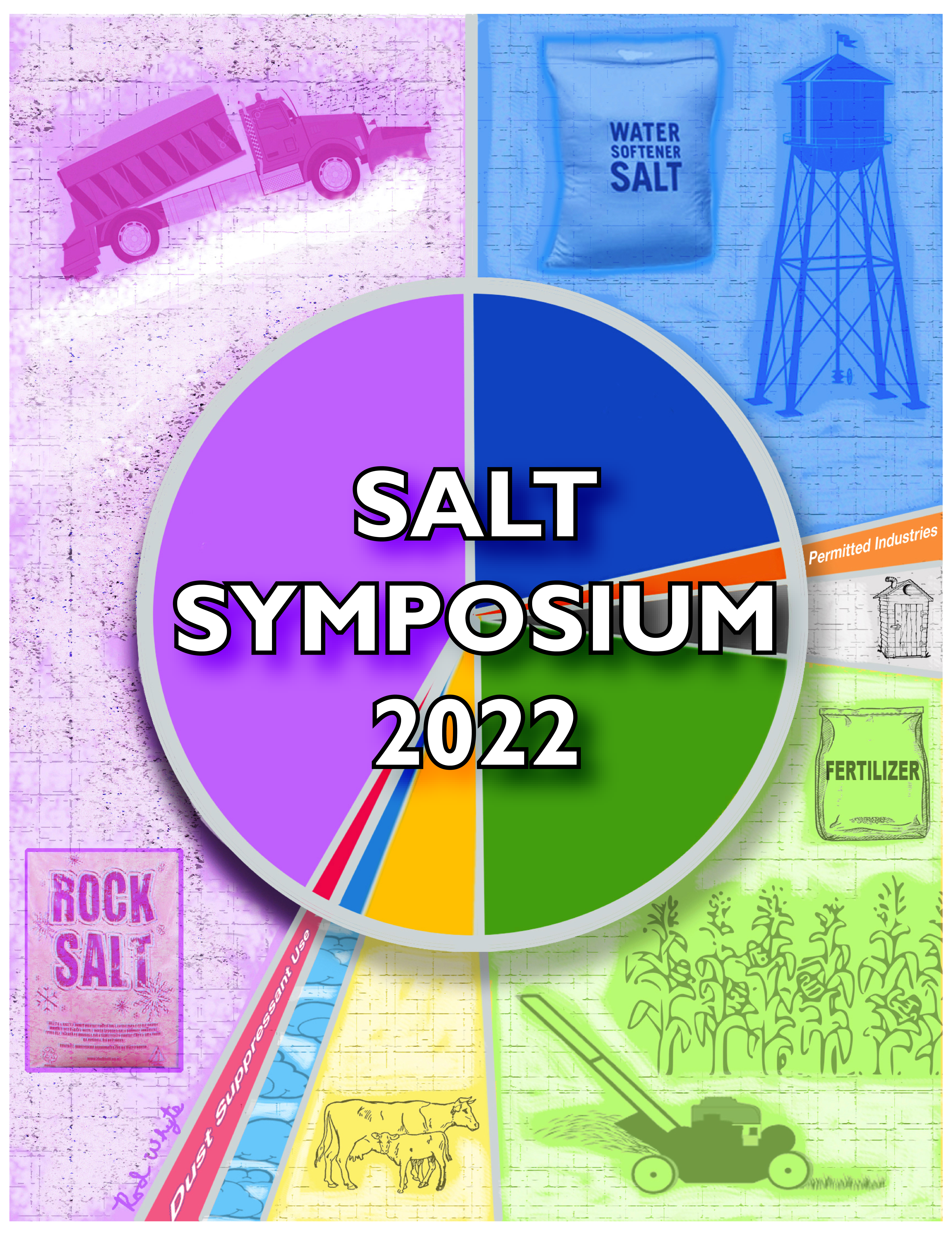 Stay current in the chloride conversation
Salt Symposium is dedicated to increasing awareness of the effects of chloride use and inspiring changes that lead to a lower chloride future.
Topics our experts will cover during the two-day event
Drinking water, wastewater, and water softening

Fertilizer, soils, and erosion control

Citizen involvement

Winter maintenance

Snow and ice management future concepts
View the Agenda
Funding Opportunities
Loans for Trichloroethylene (TCE) Reduction
The MPCA has made up to $250,000 in Small Business Environmental Improvement Loans available at zero-percent interest to small businesses for installation and equipment purchases associated with a switch from the use of trichloroethylene (TCE) to an alternative demonstrated to be less toxic.
Qualified borrowers must be an existing small business corporation, sole proprietorship, partnership, or association with less than 500 full-time employees, after-tax profit of less than $500,000, and a demonstrated ability to repay the loan.
See Loans for Trichloroethylene Reduction webpage for eligibility requirements, loan terms, and application form.