Apply For An Internship Today!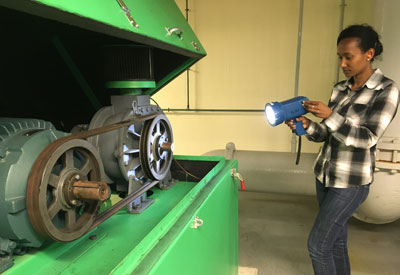 Thank you for your interest in the MnTAP intern program. The Minnesota Technical Assistance Program (MnTAP) seeks junior or senior college students to work on waste reduction, water conservation, lean manufacturing, and energy efficiency projects at companies in Minnesota each summer.
MnTAP plans to support up to 20 projects in 2021 at locations around the state. The projects are at different companies and in a variety of industries.
Project descriptions for the 2021 Intern Program will be posted as they are confirmed. Check back periodically for new postings.
If you have any questions contact:

Matt Domski
Intern Program Manager
612-624-5119
mdomski@umn.edu
2021 Application
Cover letters should be addressed to Matt Domski, Intern Program Manager