Frequently Asked Questions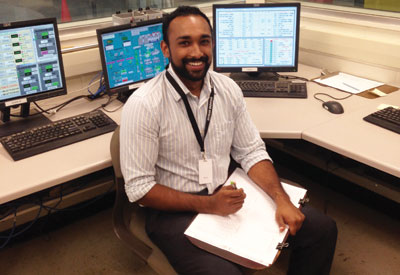 The following are frequently asked questions regarding MnTAP's intern program. If your question is not here or you have additional questions, email Matt Domski, MnTAP's intern program manager.
Do I have to be a University of Minnesota student to qualify for the program?
No. College students from any college or university in the United States are eligible to apply.
What skills are you looking for in potential interns?
We evaluate students based upon their leadership skills and experience, past job experience, coursework completed and grades, verbal and written communication skills, and initiative.
Why do I have to submit my transcript?
An unofficial transcript is required for our application. We evaluate your transcript to ensure that you have taken courses that will provide you with the knowledge base required to successfully complete one of our projects.
What majors are appropriate for your program?
We typically hire chemical and mechanical engineering students; however, other majors such as biobased engineering, electrical engineering, environmental engineering and/or science, chemistry, biology, biomedical engineering, etc. may also be qualified for our program. Each year, our projects differ greatly; therefore, our target majors also differ. We encourage you to apply to our program if you have a technical background and an interest in environmental issues.
Are your internships limited to engineering students?
No. Each year the projects we develop for internships are different. We have hired environmental science, chemistry, business, policy, public health, and other majors for our program in the past.
Where are internships located?
MnTAP intern projects are located at businesses or organizations around the state of Minnesota. Each year, several projects are located in the Twin Cities metro area and several projects are in greater Minnesota.
Can I send you my resume?
Yes. You can. It will not be evaluated as an application though. Please apply online.
There are no job descriptions. Can you tell me what jobs I am applying for?
If you are applying before March 1, we are still in the process of selecting and developing projects for the internships. As those projects are fully developed, they will be posted on the application web page. However, you may apply before March 1 and your application will be held until the projects are developed and then evaluated. After the projects are all developed, all applications are evaluated. You will then be notified of your application status. If your application is passed through the initial screening, then you will be asked to select what three projects you are most interested in. Your application is then re-evaluated for those three projects specifically. If you are selected for an interview, you will likely be interviewing for one of your top three project choices.
Who do I address my cover letter to?
Matt Domski, MnTAP Intern Program Manager
200 Oak Street SE, Suite 350-1
Minneapolis, MN 55455