Purchase Environmentally Preferable Products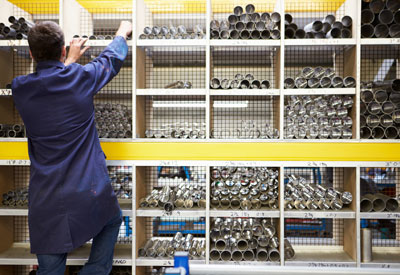 When purchasing new products for use in your facility, whether those products are pieces of equipment or cleaning products or other items, using environmentally preferable purchasing (EPP) practices can help reduce your waste and may reduce regulatory burden as well. Purchasing products that fit into an environmentally preferable puchasing protocol can minimize the risk, regulation, and costs associated with hazardous materials; reduce costs associated with waste management; and improve occupational safety.
For facilities just starting to go green, the following list of actions can have immediate impact.
Your facility may want to consider instituting purchasing policies and requests for proposals that require products that are environmentally preferable. This type of policy will allow employees and suppliers to know exactly what your minimum environmental requirements are. Work with your suppliers to find the most environmentally friendly products that fit your needs and budget. Additionally, don't forget to look for products that are Energy Star rated or fit the guidelines of Design for the Environment (DfE). Review MnTAP's fact sheet, Questions to Ask your Suppliers, for more information.
Company Examples
Companies and cities have gone the extra step to implement environmentally preferable purchasing practices. These examples are included here to help you learn more about how EPP might fit in at your facility.
City of Minneapolis Green Purchasing Policy: The City has developed a guide for City departments and staff who make purchases to encourage them to consider the environment when procuring products. This policy encourages the purchase of products with fewer hazardous materials, re-manufactured products such as toner cartridges, recycled content products including paper, energy and water efficient equipment (Energy Star and Water Sense), and products from a green supply chain.
St. Luke's Hospital in Duluth: Through the work of a MnTAP intern, the hospital implemented a purchasing program that requires vendors to answer EPP questions regarding their products' environmental performance, how they identify environmentally-preferable products, what criteria they are using to select preferable products. Additionally, as part of this program, all products must go through review.
Resources for More Information