Assisting Minnesota Communities with Solid Waste Reduction through Trainings and On-Site Assessments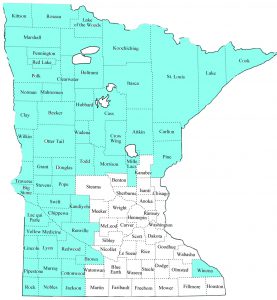 With funding from USDA Rural Development , MnTAP partnered with government entities, civic organizations, and businesses in 2012-2014 to conduct no-cost solid waste training events and on-site waste assessments in small communities in 10 of 53 eligible counties in Greater Minnesota.

MnTAP conducted 13 trainings for business and government audiences. Trainings for businesses focused on how to reduce, reuse, and recycle more to reduce waste and save money. Trainings for government focused on how to conduct waste assessments at businesses.

MnTAP also conducted 20 on-site assessments. MnTAP staff toured manufacturing facilities, schools, retail operations, and more to learn more about solid waste management practices. Staff then provided a report to each organization with tailored recommendations for improving waste reduction and diversion.
See A Waste Assessment In Action!
A nine minute video is available on How To Conduct a Solid Waste Assessment! View in English or Spanish
USDA Solid Waste Project in the news! Lakeland News Clip
The following recommendations were made to over half of the facilities visited:
Reduce the use of office paper
Investigate the Minnesota Materials Exchange as an outlet for and source of surplus materials
Employ clear signs with text and images on all trash and recycling containers
Pair trash and recycling containers for increased access and visibility
Reduce and, if possible, recycle food waste and food-related materials such as plates and utensils
To expand the reach of the project, MnTAP produced a training video called "How to Conduct a Solid Waste Assessment."