Dental Amalgam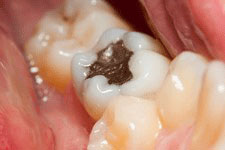 The first and most important thing to remember is that dental amalgam fillings (silver-colored fillings) are safe for patients. Numerous studies have shown that the mercury found in dental amalgam fillings does not pose a health risk to humans. See the American Dental Association's statement on dental amalgam or Mayo Clinic's amalgam is a safe and durable choice for more information.
The second thing to remember is that amalgam fillings are often filled with highly recoverable metals. Amalgam fillings can easily be collected and processed by metal refiners and retorters, and this is an opportunity for you to save money on disposal. If you don't currently use one, the American Dental Association maintains a list (updated as of March 2012) of dental waste recyclers, including a few in Minnesota. Or you can type "dental amalgam recycling Minnesota" into any search engine and see what other options may be available in your area.
The third thing to remember is that amalgam is a universal waste in Minnesota due to its mercury content. This waste should not be disposed of in the trash and may only be disposed of down the drain if the proper approvals have been obtained from your publicly owned treatment works, or POTW (sanitary sewer plant). Amalgam cannot legally be washed to a septic system in Minnesota under any circumstance. Additional guidance on disposing of amalgam waste in Minnesota can be found on the MPCA's Universal Waste factsheet.
The most common and environmentally preferable way to handle amalgam waste is by using an amalgam separator. Since 2001, the Minnesota Dental Association has managed a program partnership with Metropolitan Council Environmental Services to provide assistance with installing and maintaining amalgam waste separators. If you are a member you can access their Amalgam Recovery Program resources online, which include an explanation of how separators work and a list of approved amalgam separator equipment.
Finally, it may be feasible to move away from amalgam fillings altogether and opt instead for composite materials. These are more desirable to patients who are concerned about the look of a silver amalgam filling, and as the quality of composites improve, more insurance companies are allowing for their reimbursement. More information about the alternatives to amalgam fillings can be found on the FDA's Alternatives to Dental Amalgam webpage.