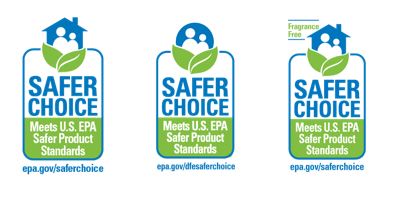 EPA's Safer Choice Label
From 12:00pm until 1:00pm
At Webinar
Learn how to use Safer Choice as part of an effective green cleaning program that can assist you with your overall sustainability goals. Join us to hear how Safer Choice products can be integrated into your purchasing program and how distributors and brand managers can support these markets. A brief overview of EPA's Safer Choice label program will be given with an emphasis on additional criteria for selected functional classes such as direct release products.

The U.S. Environmental Protection Agency's Safer Choice label helps businesses and consumers identify products with safer chemical ingredients, without sacrificing quality or performance. To earn the Safer Choice label, manufacturers must submit the chemical ingredients in their products for an independent review that measures them against strict human health and environmental criteria. Product performance, pH, packaging and VOC content are also evaluated to ensure that products with the label are safer for you and your community.

Learn more on the Safer Choice site (https://www.epa.gov/saferchoice/learn-about-safer-choice-label).