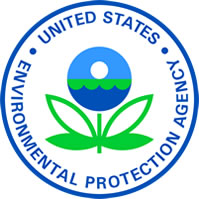 National Stormwater Calculator for Managing Runoff Using Green Infrastructure: Addition of a Cost Module and a Mobile Web App
From 2:00PM until 3:00PM
At Online
National Stormwater Calculator for Managing Runoff Using Green Infrastructure Webinar
A certificate of attendance will be provided for attending this webinar!
Stormwater discharges continue to cause impairment of our Nation's waterbodies. Conventional stormwater infrastructure, or gray infrastructure, is largely designed to move stormwater away from urban areas through pipes and conduit. Runoff from these surfaces can overwhelm sewer systems and end up contaminating local waterways. When stormwater runs off impervious streets, parking lots, sidewalks, and rooftops, it can carry pollutants to streams, rivers, and lakes. Runoff flows can also cause erosion and flooding that can damage property, infrastructure, and wildlife habitat. In addition to runoff problems, impervious surfaces also prevent water from penetrating the soil and recharging groundwater supplies.
Green infrastructure, such as rain gardens, and porous pavement, is becoming an increasingly attractive way to reduce the amount of stormwater runoff that flows into wastewater treatment plants or into waterbodies untreated, and to recharge aquifers. It provides many environmental, social, and economic benefits that promote urban livability, such as improved surface water quality, water conservation, and improved aesthetic and property value. EPA researchers have been studying green infrastructure practices and developing models and tools to help communities manage their stormwater runoff and address nutrient impairment.
EPA developed the National Stormwater Calculator (SWC) to help support local, state, and national stormwater management objectives and regulatory efforts to reduce runoff through infiltration and retention using green infrastructure practices as low impact development controls. It is designed to be used by anyone interested in reducing runoff from a property, including site developers, landscape architects, urban planners, and homeowners. It can be used for any location within the United States, including Puerto Rico. This webinar will provide potential and example applications, and will present the new cost module and mobile web application version that can be used on mobile devices, such as smartphones and tablets.
About the Presenter:
Jason is trained as a landscape architect and has been with EPA for over nine years. He has worked in EPA's Region 2 and Office of Water, and is currently working as a biologist in ORD. His research focuses on the application of green infrastructure planning tools, urban planning and design, community capacity building with municipalities and utilities, and supporting innovative water technologies. Jason has a Master of Landscape Architecture and a B.S. in Environmental Sciences from the University of Illinois at Urbana-Champaign.
See Additional Webinars in EPA Water Research Series:
https://www.epa.gov/water-research/water-research-webinar-series